Tech Inspirations
Eduze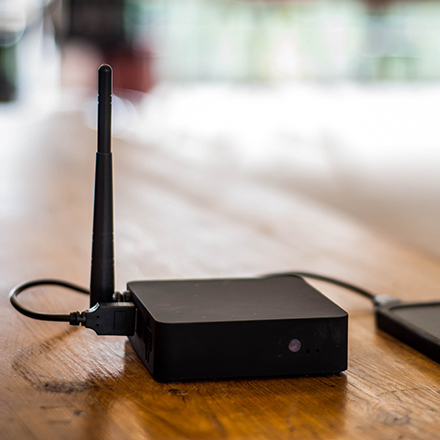 Need
Poor education quality and a failure to reach the marginalized have contributed to a global learning crisis. Ten percent of global spending on primary education is lost on poor quality education. Large gaps in learning outcomes persist, based on both sex and household wealth. In most African countries, girls outperform boys in reading, but learning levels are low for both sexes in many countries. In virtually all countries, children from the richest households are far more likely to achieve minimum learning standards in reading than those from the poorest households. Sadly, illiteracy is an overlooked epidemic.
Succeed Eduze, a South African social impact and digital media start-up, created an ingenious invention to connect the global population to the web, no matter their living conditions. Cloud in a Box (CLOX), the first innovation ever backed by TED Talks, is a device that allows people to stay connected without relying on data, network connectivity, or bills. Eduze's work is groundbreaking because it allows unlimited distribution of curriculum for schools: academic lectures, lesson plans, inspirational content, and even career guidance. Because of Eduze's extensive experience with media, the box contains diverse content that will educate populations that are especially neglected. Having only been founded in 2013, Eduze has already made a huge impact on fighting illiteracy and keeping countries informed on up to date news.
Success Story Eduze is addressing off-grid education, but does not stop there. Not only does Eduze directly impact the global literacy issue, but it has the ability to transform education and entertainment in the western world as well. The innovation helps businesses implement interactive training, incentivize employee engagement, and track internal communication. It educates and entertains patients in the waiting rooms of rural clinics and medical centers. CLOX is expected to transform the passenger transport industry, Hotspots, and even the restaurant industry. The future of CLOX seems limitless at this point; Eduze will help industries all around the globe, but more importantly, enable marginalized children around the world to receive a proper education.
Charlie Beuthin has over 15 years of experience in the music, digital, and broadcast industries. Born in South Africa and raised in London, he graduated with a BA Honors Degree in Music Industry Management, subsequently working as marketing manager at Warner, Atlantic/Elektra, Universal, Island, Motown, and Def Jam Records in the UK, responsible for gold and platinum campaigns for artists such as Missy Elliott, Roger Walters, and Rammstein. He was instrumental in launching and managing acclaimed independent music TV start-up Channel U (now Channel AKA) on Sky TV and founded and later sold Switch TV, a groundbreaking lifestyle content programming block, to Nation 217 on Sky TV.