Press Release
Renewable Energy Challenge

Developing And Scaling Solutions For Burundi
June 10, 2015 – Today marks the launch of the Renewable Energy Challenge, the first challenge to be hosted on the CauseTech platform. This feature contest is supported by BoP Hub, the CauseTech Alliance, and the UNICEF Global Innovation Centre.
Read Press Release »
---
Media Coverage
CauseTech Crowdsourcing Startup Ideas For Burundi Renewable Energy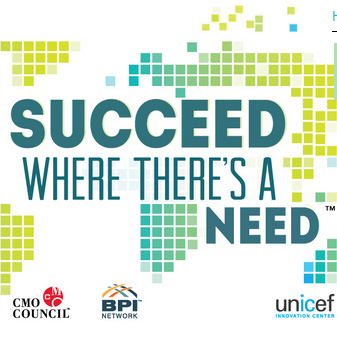 CauseTech, a new private sector initiative aimed at crowdsourcing breakthrough ideas, products and emerging technologies to support the work of UNICEF, has launched its first contest, looking for renewable energy solutions for Burundi, the most energy-poor country in the world. The first CauseTech contest is an initiative of
the Chief Marketing Officer (CMO) Council
and the
Business Performance Innovation (BPI) Network
. Contests aim to promote social entrepreneurship and aggregate the world's best and brightest startups, innovators, technologists, and entrepreneurs in a global open innovation ecosystem.
Read more»
---
Multimedia
Shaping the Next Generation of South African and Global Teachers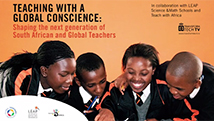 LEAP and Teach With Africa have extended their partnership vision to create the world's first Global Teacher Institute. "Teaching with a global conscience: Shaping the next generation of South African and Global Teachers."
Unicef CauseTech: Crowd-sourcing Global Innovation for Good
This podcast, held at the Commonwealth Club, features a discussion around the significance of CuaseTech by Dr. Sharad Sapra of UNICEF, Lisa Nash of the Blue Planet Network, and Wayne Ferreira of EcoloBlue
---
Where We Speak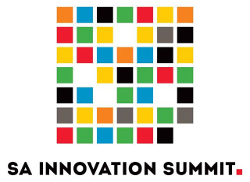 South African Innovation Summit
Date: August 26 – August 29, 2015
Location: Cape Town Stadium, South Africa
Join us at the 8th annual South African Innovation Summit and hear from Dr. Sharad Sapra from UNICEF Global Innovation Centre. We are excited to attend as the summit theme for 2015, 'Innovation Intelligence,' seeks to address the mystery of creating that illusive competitive edge through new and convergent thinking. This makes it a perfect venue to share the goal of CauseTech in linking the private and development sector in an innovation ecosystem to help advance UNICEF's work across the globe. This exciting theme will be unpacked at the Innovation Summit through a full and varied programme that will include a local and international plenary, panel debates, break-away sessions, highly interactive workshops and an in-depth matchmaking service, facilitated by industry professionals. The summit will look closely at the key challenges faced by entrepreneurs, developers, researchers, thought leaders, inventors and investors, as well as proposing inventive solutions and powerful tools to overcome these challenges. Register for South African Innovation Summit
---
Media Kit
New UNICEF-backed platform looking to crowdsource innovation

The CauseTech media center provides our community with downloadable assets including logos, banners, and ads to share with your communities. Thank you for your support in helping us Succeed Where There's a Need!.
Read more»