UNICEF Innovation
EDUTRAC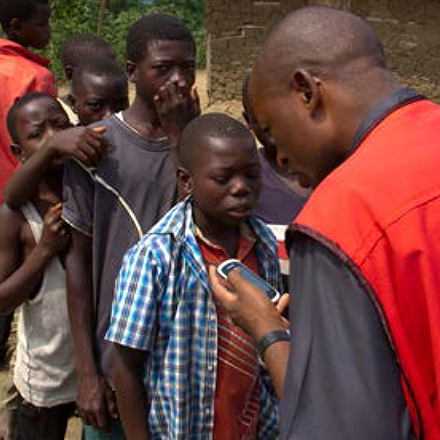 Need
Today, 121 million children worldwide do not receive an education. More than 72 million children of primary education age are not in school and 759 million adults are illiterate. The lack of resources, including teachers, books, and track indicators, mean that schoolchildren are not receiving the education they need to become empowered members of society.
Succeed EduTrac leverages RapidPro to support and strengthen education systems. EduTrac can be used to send and receive information, track indicators, facilitate sharing and community building, support M&E processes, and backstop supply chain tracking. In UNICEF, EduTrac is currently being used:.
In Uganda: To strengthen District Education Officers' efforts to support schools in their districts. Teachers, head teachers, school committee members and report periodically on indicators, such as absenteeism, cases of violence against children, and curriculum progress. Data is used to drive supervision efforts at the local level, and to inform planning nationally.
In Afghanistan: To connect more than 70 teachers in UNICEF's accelerated learning centres spread throughout Kandahar. The learning centres teach formerly out-of-school adolescents reading and math using a condensed curriculum. EduTrac allows the teachers to report the needs of their centre to UNICEF; share knowledge; coordinate with other teachers, and; offer support and guidance to each other.
In Zimbabwe: To empower District Education Officers to have a real time information on key education indicators and make timely decisions and take corrective action with the information. School Heads report on a weekly, monthly, or termly basis on indicators such as pupil and teacher absenteeism, school infrastructure, and supervision visits in an effort to strengthen the education system across the country. EduTrac is a data collection system that uses basic mobile phones to help frontline workers send and receive information that can help them do their jobs better.