Tech Inspirations
Khaya Power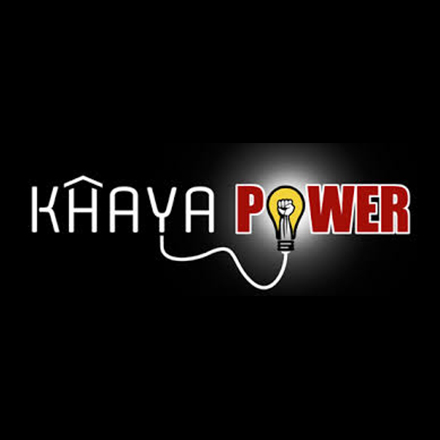 Need
Of the estimated 1.6 billion people in the world that live "off grid", over 40% live in Africa. Many of these people are poor and live in rural areas and in informal settlements. They rely on traditional collected fuels (wood & dung) and purchased fossil fuels for lighting, cooking and other energy needs. While the cost reductions of solar & lighting technologies in the last 10 years have been dramatic, the conversion and adoption for most of Bottom of the Pyramid (BoP) populations are not happening at the expected rates due to constraints in knowledge about these technologies and consumer capital resources.
Succeed Khaya Power believes that the biggest opportunity in BoP markets is to teach people that solar power is actually a business opportunity, and that solar-generated power can be sold profitably. In order to do this, Khaya Power is building a network of franchised energy hubs, which operate "off the grid" as retail outlets in poor communities. These hubs offer battery recharge services, green biomass fuels, and low-power appliances through affordable and flexible payment plans. Khaya Power's Solar-Powered Battery Recharge Business Model and Distribution System allows micro-businesses to deliver these services within the communities that are affected. The model is based on: entrepreneurial ownership & financing, minimal upfront capital investment from the consumer, and a usage fee based on power consumption paid for with pre-paid vouchers. The large network of Khaya Power Energy Hubs will create employment, provide sustainable green energy to poor people, and reduce the use of harmful energy practices currently used
Success Story Last October, Khaya Power was a finalist in the 2013 SAB Foundation Innovation Awards and received R150,000 prize towards helping develop their business model into a fully operational business. Khaya Power has used the funding to develop a platform for creating a "business in a box" for recharge stations. This investment will result in Khaya Power moving from a localized rollout model to a massively scalable model that can be operated across many geographies in Africa
Billy Hadlow, owner and inventor of Khaya Power, says, "SAB Foundation's funding has helped us realize a dream to create a platform for franchisees to have a computerized business system wherever the franchise exists. Without this critical element we would not have been able to grow our business in a coordinated way." Hadlow is very excited that that the system is now in full testing stage and believes that a critical moment in the businesses development has arrived.
Billy Hadlow is the owner and inventor of Khaya Power. After spending several months traveling through Southern Africa, and seeing how people cooked, and dealt with off-grid electricity, he dedicated a few years researching alternative and sustainable energy sources. Particularly, one night, he saw a young girl studying under a street lamp. He could not understand why, with all the solar power and technology in South Africa, people still have to live like that. So, he went home and fitting a battery in a recycled five-litre can, never thinking that it would become a passion to take poor people and kids off the 'paraffin grid'. Hadlow used to work in forestry, but for the past 15 years has run his own handyman business. He has sunk much of his own funds into this dream. His passion and persistence resulted in Khaya Power as an alternative power source to fossil fuels.